Alden First Site
Welcome
Welcome to the Alden First Site, the Duxbury, Massachusetts, home of Mayflower passengers John and Priscilla (Mullins) Alden and their ten children.  This is where the couple built their main home, raised their family, and helped found the town of Duxbury.  The site, together with the nearby Alden House Historic Site,  was designated a National Historic Landmark in 2008.
Recent research by graduate students at the University of Massachusetts-Boston Fiske Center for Archaeological Research has provided a more detailed understanding about how the Aldens lived. We invite you to come explore the world of John and Priscilla and 17th-century Duxbury.
The "In Small Things Remembered" museum exhibit is located in the ell of Alden House. It features some of the artifacts found on the site, including coopering tools, personal accessories, and ceramic vessels that together tell of the Aldens' daily lives.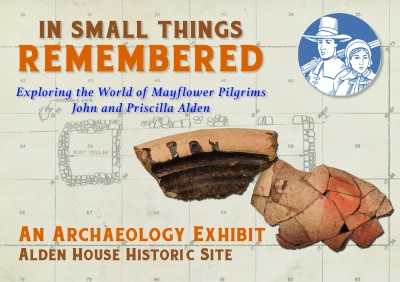 A companion exhibit guide Alden Archaeology is available in the gift shop. Alongside insight from Curator Stephen O'Neill, this booklet also contains essays by archaeologists who worked with the Alden collection and uncovered its hidden meanings.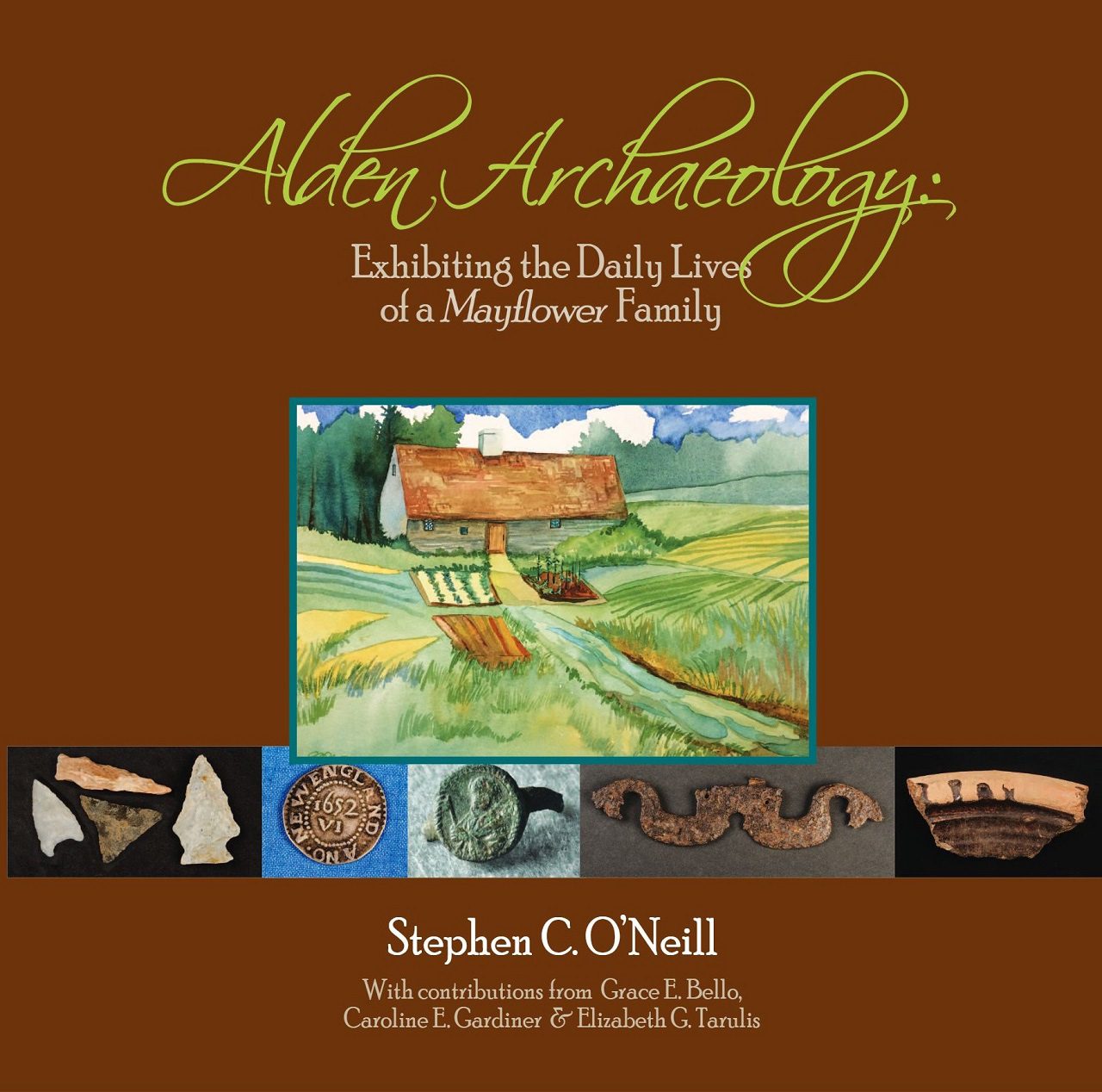 We are also excited to announce a new video generously sponsored by the Duxbury Chapter of the National Society Daughters of the American Revolution that captures highlights of this extraordinary collection.