ALDEN HOUSE HISTORIC SITE
GENEALOGY
The Alden Kindred of America has been forging connections with Mayflower passengers John Alden and Priscilla Mullins for over 100 years. During that time we have helped thousands of families engage with their heritage through the exploration of the Alden genealogy.
For more information on Alden genealogy click here.
Duxbury 2020
Our Pilgrim Story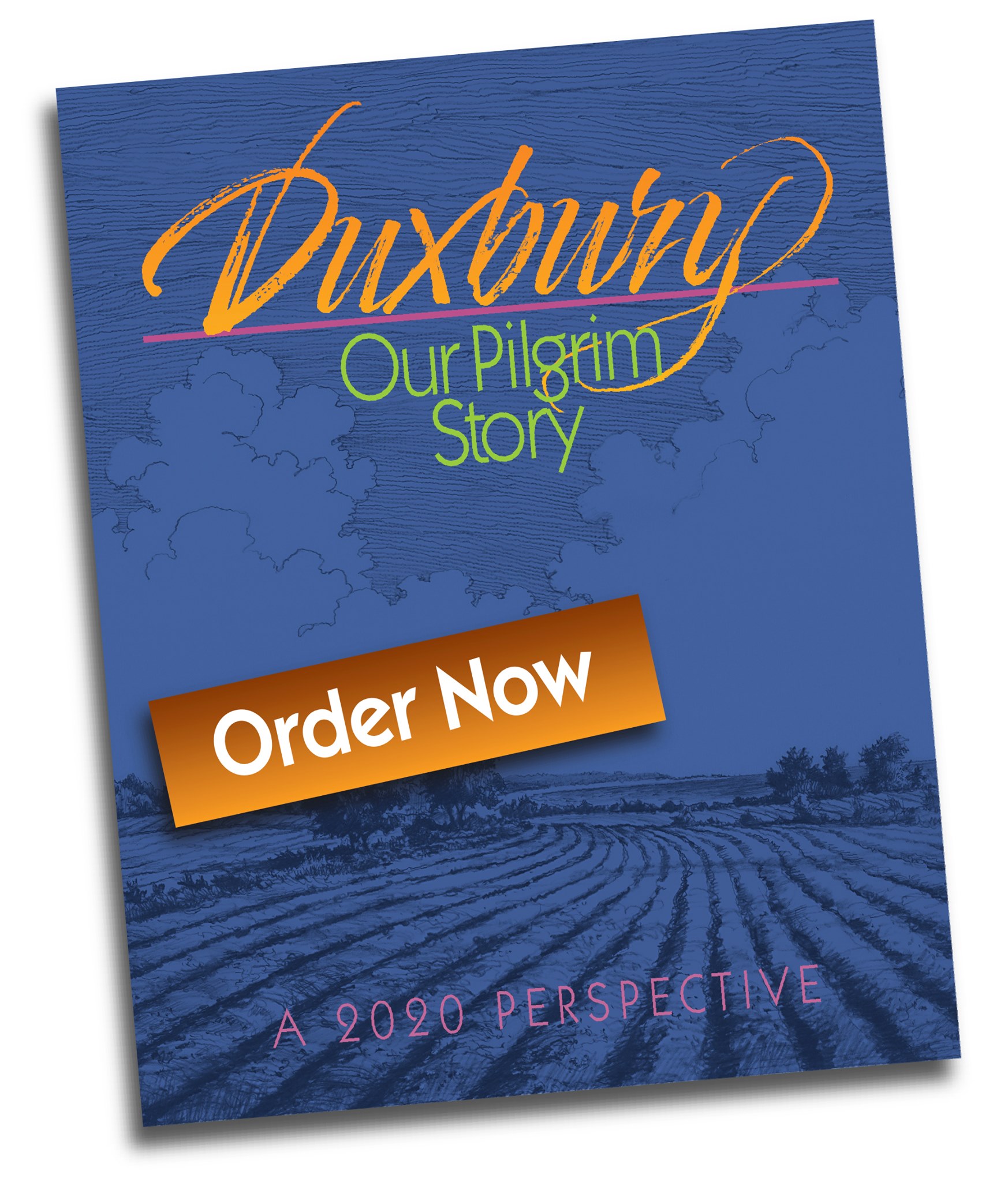 Twelve historians offer their perspectives on Duxbury's Pilgrim legacy in this commemorative publication. Click here for more information

Alden House Brick Sidewalk Sale
Create a lasting legacy for your family and help preserve Alden House. Purchase a 4x8 commemorative brick. $150.
Please mail this form with your order information, or attach and email your order info to director@alden.org. Thank you for your support.
You can send a check with your order form or use the button below to pay for your order by credit card:
Alden Building Campaign *** (New)
This capital campaign aims to raise $2.3 million to do three things:
A. Establish a Historic Asset Preservation Fund to preserve Alden House and the Alden First Site foundation.
B. Build a two-story addition to the Alden Barn and create the Center for Living History.
C. Expand capacity to finance future requirements by building our endowment.
For more information about the Alden Building Campaign, click here.
To make your tax-deductible donation online by clicking the GIVE button below or your may contact our offices at 781.934.9092 for more information.
Trivia Tuesday
New question each Tuesday! Prizes! Click here to play!

Alden First Site Website
Explore the world of John and Priscilla Alden and 17th century Duxbury through recent research about the archaeology artifacts unearthed from the Alden First Site.

www.aldenfirstsite.org
Alden Haunted House
Friday & Saturday, October 22 & 23
5-9 pm
Ride your broomstick with your scariest mask for a night of spooktacular family fun with tales of witches and supernatural happenings at Alden House, a haunted maze and scavenger hunt. Registration is required at Ride your broomstick with your scariest mask for a night of spooktacular family fun with tales of witches and supernatural happenings at Alden House, a haunted maze and scavenger hunt.
Alden House, Plymouth Women and the Birth of the American Dairy Business
Friday, October 29, Noon
A Virtual Talk
Register here
Join early American scholar David A. Furlow for a look at the important but often overlooked lives the women of Alden House and Plymouth Colony played in creating the American dairy business in this fascinating talk using photos and studies of artifacts found during archaeological excavations at the original Alden House in Duxbury and other sites in Plymouth Colony and Maryland. The program will be broadcast through Zoom.
Along Ancient Trails - A Guided Walk on the 17th-Century "Duxburrow" Path
Saturday, November 6, 1 pm
Join Duxbury Town Historian Tony Kelso for a guided two-mile walk along the historic path that connected Pilgrim family homesteads in Duxbury. This walk will feature sections of private property open especially for this event. Advance registration is required as space is limited. Sponsored by Duxbury 2020, the Duxbury Yacht Club, and the Alden Kindred.
Register at eventbrite


History in a Crust, The Story of New England's First Pastries
Friday, November 12, Noon , A Virtual Program
Baking was one of Europe's most distinctive food traditions at the cusp of the colonization of North America. Join Plymouth food historian Paula Marcoux to hear the stories of New England's earliest documented pastries, their bakers, ovens, and how the pastries were likely to appear and taste in this fascinating presentation. The talk will be broadcast through Zoom.
Register at zoom


John and Priscilla Alden, An American Story
Explore the story of the celebrated Mayflower couple in this 13-minute documentary that goes beyond the lore of their famous "courtship" to trace their lives, from the hardships of their early years in Plymouth to their later success in Duxbury and role as leaders in helping found Plymouth Colony. Sponsored by the Alden Kindred of America.