ALDEN HOUSE HISTORIC SITE
GENEALOGY
The Alden Kindred of America has been forging connections with Mayflower passengers John Alden and Priscilla Mullins for over 100 years. During that time we have helped thousands of families engage with their heritage through the exploration of the Alden genealogy. For more information on Alden genealogy click here.
Alden Kindred Society Miniature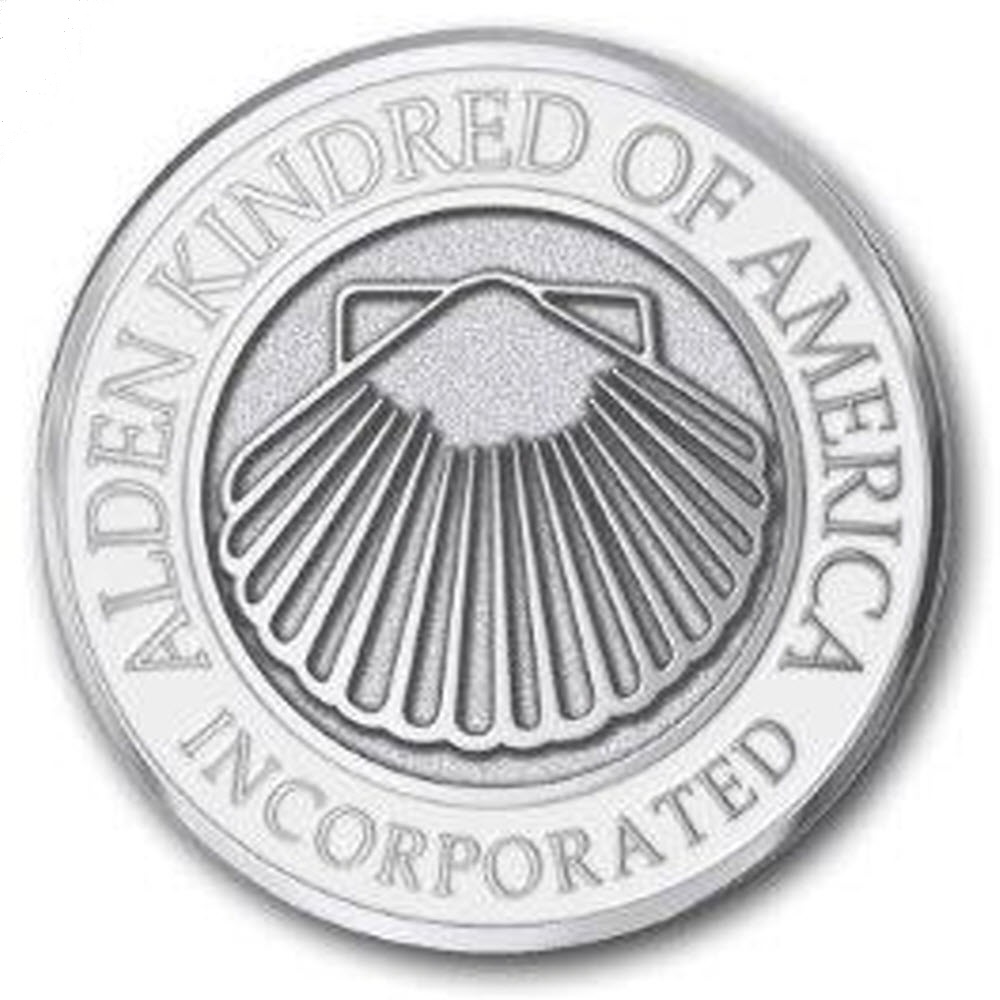 Alden Kindred Society Mini - Sterling Silver with Rhodium (anti-tarnish) Finish.
Can be worn on the branch or as a charm.
Optional engraving is $8 (max 20 characters).
1/2 inch diameter.
Please click here to order.
Edibles, Remedies & Pretties in Colonial Gardens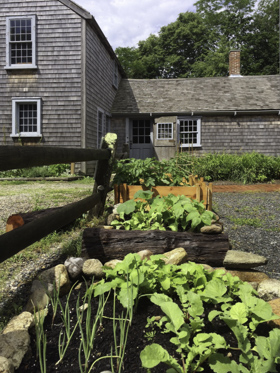 Join master gardener Jeanette MacKenzie for a talk on kitchen gardens of early New England Sunday, May 6, from 2-3 pm. A longtime member of the Community Garden Club of Duxbury and leader in planning the heirloom gardens at Alden House, Jeanette will share the history of New England kitchen gardens and their importance in supplying essential plants and herbs for cooking and medicines
2018 "Speak for Thyself" Awardees
The Alden Kindred of America, Inc., will honor a business leader, nurse, historian, and photographer at this year's Speak for Thyself Awards dinner on Thursday, June 7, from 6-9 pm at the Duxbury Bay Maritime School.
Now in its 12th year, the Speak for Thyself Award recognizes exceptional women who, in the spirit of Mayflower Pilgrim Priscilla Mullins Alden, make their own choices. This year's recipients are Nancy Capistran, Renee McInnes, Carolyn Ravenscroft, and Elsie Trask Wheeler.
The Alden Kindred will also be recognizing Duxbury Schools senior Molly Norton with the "Aspiring Priscilla Award". Tickets are $75; reservations are required. Please visit www.alden.org or call 781-934-9092 Proceeds benefit preservation of the Alden House Historic Site.