ALDEN HOUSE HISTORIC SITE
Save the Date! - 2020 Alden Reunion - July 29-August 2, 2020
GENEALOGY
The Alden Kindred of America has been forging connections with Mayflower passengers John Alden and Priscilla Mullins for over 100 years. During that time we have helped thousands of families engage with their heritage through the exploration of the Alden genealogy.
For more information on Alden genealogy click here.
Duxbury 2020
Discover, explore and experience the world of 17th century "Duxburrough" as Duxbury 2020 invites you to share the 400th anniversary of the Mayflower Journey and Plymouth Settlement and this momentous event in American history with our regional and international partners. Duxbury's first settlers were Mayflower passengers and their legacy is woven into the fabric of the picturesque seaside town...
Please click here to continue reading this story at our Duxbury 2020 page
Alden House Brick Sidewalk Sale
Create a lasting legacy for your family and help preserve Alden House. Purchase a 4x8 commemorative brick. $150.
Please mail this form with your order information, or attach and email your order info to director@alden.org. Thank you for your support.
You can send a check with your order form or use the button below to pay for your order by credit card:
Preparing for 2020: Alden Barn Center for Living History
Drone Video!
Alden House
Historic Site
Video by Craig Drollett.
In Small Things Remembered: A New Look at John and Priscilla Alden
Exhibit opens June 1st
Explore Dorking: A video of Priscilla Alden's home town Dorking, UK
Alden First Site Website
Explore the world of John and Priscilla Alden and 17th century Duxbury through recent research about the archaeology artifacts unearthed from the Alden First Site.
www.aldenfirstsite.org
The Alden Kindred is accepting nominations for its annual Speak for Thyself Award through December 1
The award honors exceptional women who follow Priscilla's footsteps by choosing their own paths, and, in the process, make the world a better place. Information about the nomination process is attached. The 2020 Speak for Thyself Awards dinner will be held on Thursday, May 28.
"ALDEN" New Embroidered Shirts and Hats!!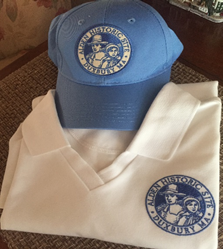 JUST RIGHT for Christmas!
Click here to download order form or call 781-934-9092 to order with your credit card.
Alden Kindred Society Miniature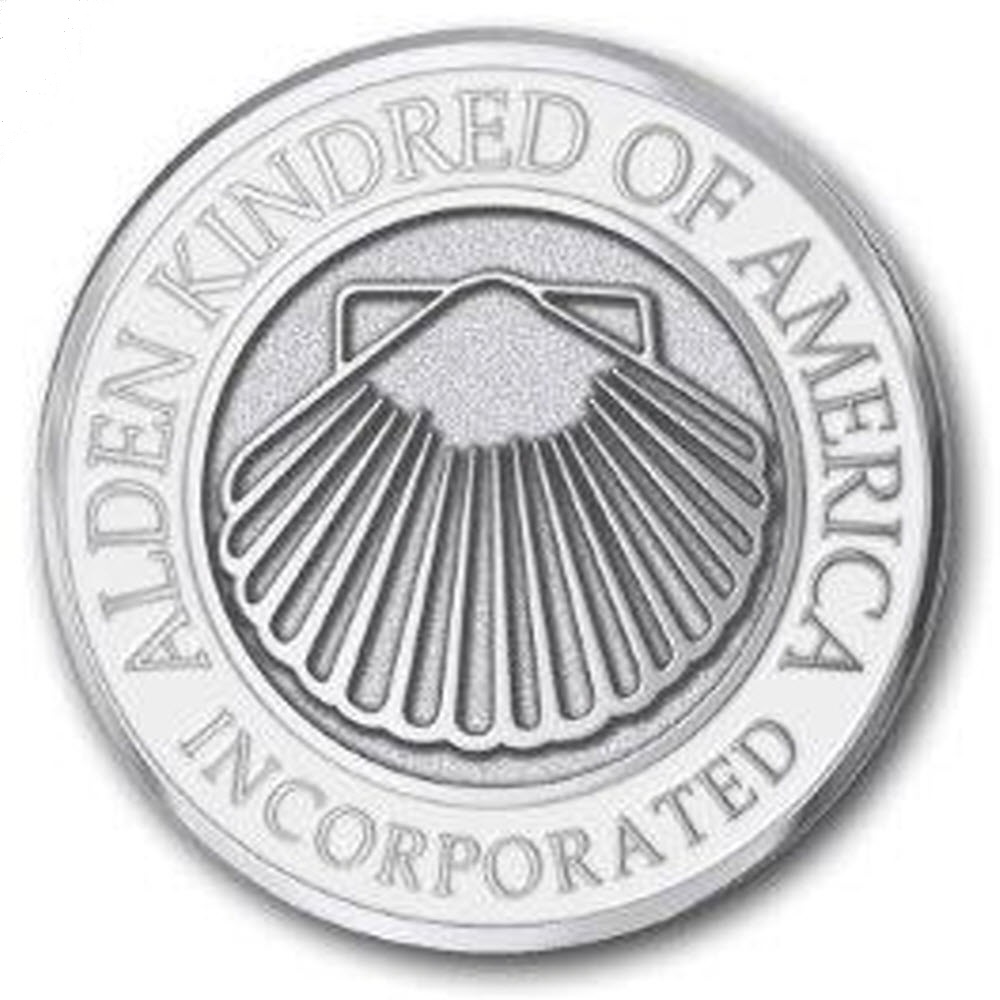 Alden Kindred Society Mini - Sterling Silver with Rhodium (anti-tarnish) Finish. Can be worn on the branch or as a charm. Optional engraving is $8 (max 20 characters). 1/2 inch diameter.
Please click here to order.