ALDEN HOUSE HISTORIC SITE
GENEALOGY
The Alden Kindred of America has been forging connections with Mayflower passengers John Alden and Priscilla Mullins for over 100 years. During that time we have helped thousands of families engage with their heritage through the exploration of the Alden genealogy.
For more information on Alden genealogy click here.
Duxbury 2020
Discover, explore and experience the world of 17th century "Duxburrough" as Duxbury 2020 invites you to share the 400th anniversary of the Mayflower Journey and Plymouth Settlement and this momentous event in American history with our regional and international partners. Duxbury's first settlers were Mayflower passengers and their legacy is woven into the fabric of the picturesque seaside town...
Please click here to continue reading this story at our Duxbury 2020 page
Alden House Brick Sidewalk Sale
Create a lasting legacy for your family and help preserve Alden House. Purchase a 4x8 commemorative brick. $150.
Please mail this form with your order information, or attach and email your order info to director@alden.org. Thank you for your support.
You can send a check with your order form or use the button below to pay for your order by credit card:
2020 Alden Kindred Reunion
July 29-August 1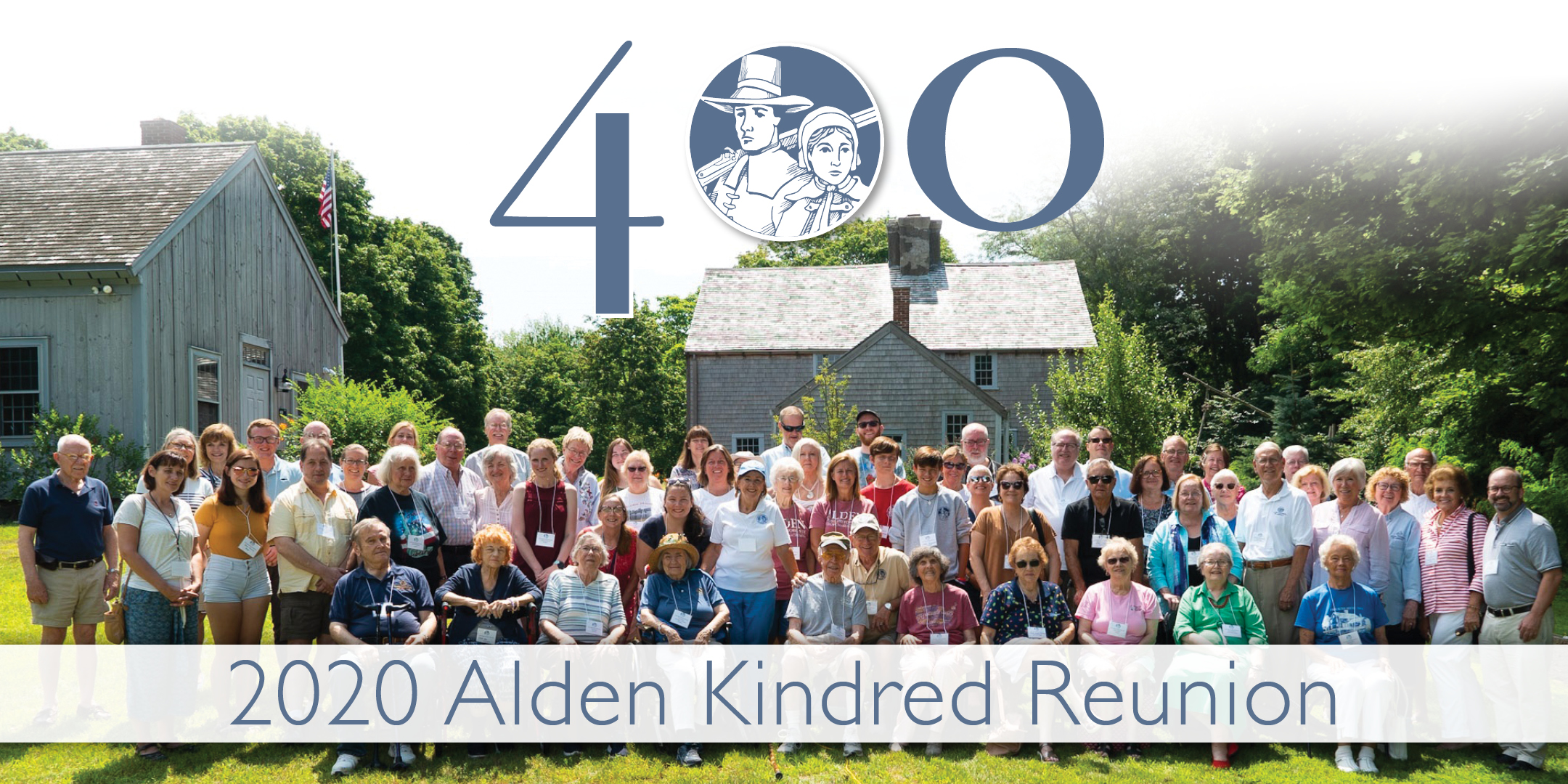 Celebrate the momentous 400th anniversary of the Mayflower voyage with Alden family and friends for this once-in-a-lifetime occasion. The four-day event is filled with a memorable events and opportunities to share the Aldens' inspiring legacy.
Click here for Information and Registration.
Preparing for 2020: Alden Barn Center for Living History
Drone Video!
Alden House
Historic Site
Video by Craig Drollett.
In Small Things Remembered: A New Look at John and Priscilla Alden
Exhibit opens June 1st
Explore Dorking: A video of Priscilla Alden's home town Dorking, UK
Alden First Site Website
Explore the world of John and Priscilla Alden and 17th century Duxbury through recent research about the archaeology artifacts unearthed from the Alden First Site.
www.aldenfirstsite.org
Holiday Greetings from The Alden House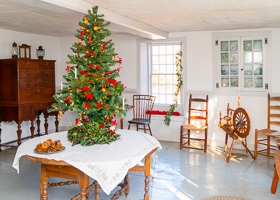 From Alden House to yours we send you warm holiday greetings. If you haven't already donated to the Annual Fund please consider a year-end gift.
Your support is critical to the preservation of Alden House and the legacy of John and Priscilla Alden. Thank you.