ALDEN HOUSE HISTORIC SITE
GENEALOGY
The Alden Kindred of America has been forging connections with Mayflower passengers John Alden and Priscilla Mullins for over 100 years. During that time we have helped thousands of families engage with their heritage through the exploration of the Alden genealogy.
For more information on Alden genealogy click here.
Duxbury

---

Our Pilgrim Story A 2020 Perspective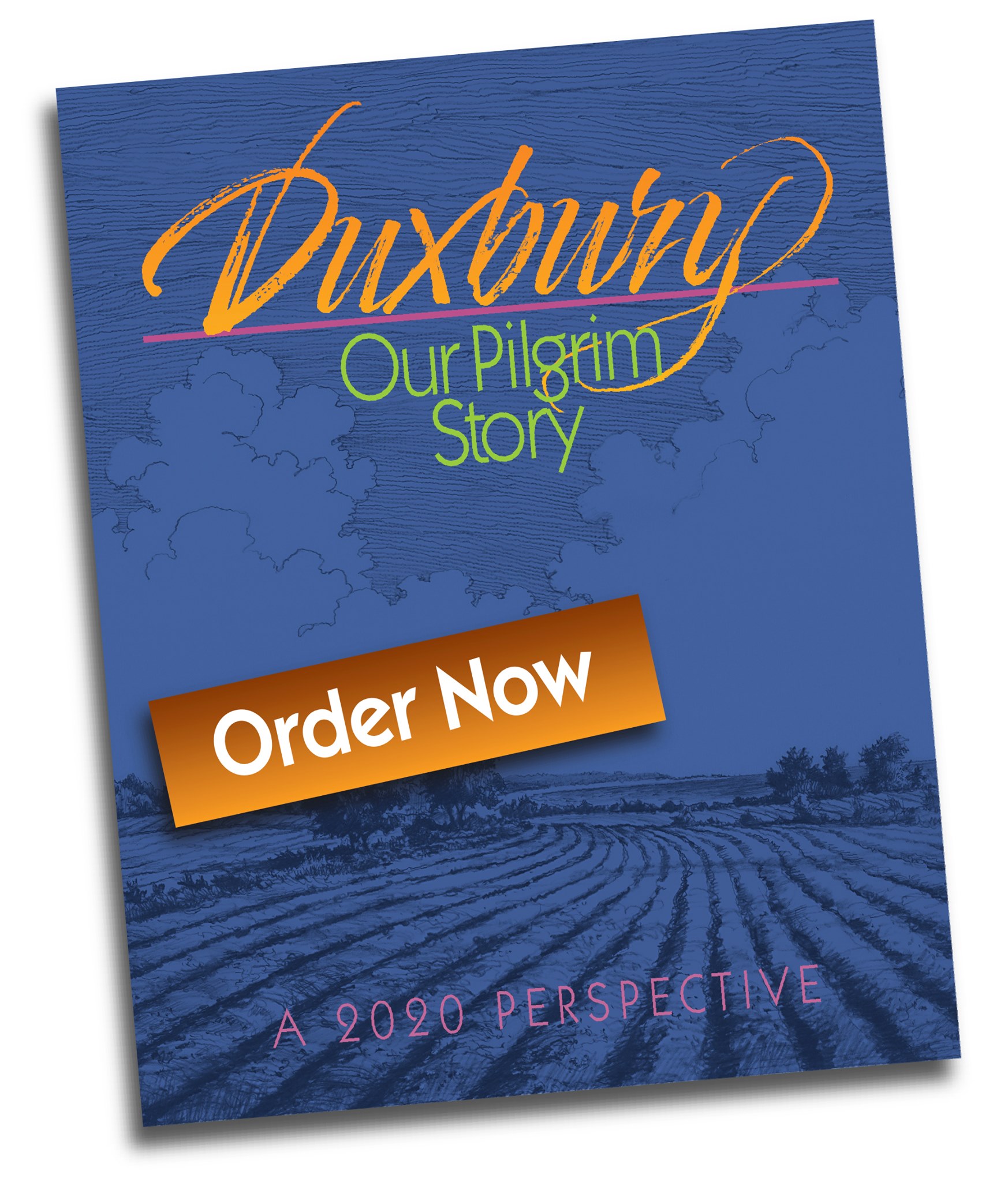 Twelve historians offer their perspectives on Duxbury's Pilgrim legacy in this commemorative publication. Buy your copy
Alden House Brick Sidewalk Sale
Create a lasting legacy for your family and help preserve Alden House. Purchase a 4x8 commemorative brick. $150.
Please mail this form with your order information, or attach and email your order info to director@alden.org. Thank you for your support.
You can send a check with your order form or use the button below to pay for your order by credit card:
Alden Pilgrim Quest
Adventure awaits you on the 2020 Alden House Pilgrim Quest, sponsored with South Shore Quests. This 45-minute walk will take you on a journey back in time from Alden House to the original homesite foundation and the Duxburrough Path to discover one of America's founding stories as you gather clues to a puzzle. Start your journey with a welcome by 14th generation Alden descendant Marc Cobuzzi and then download your Quest puzzle to begin this fun family adventure!
Click Here to Download
Alden First Site Website
Explore the world of John and Priscilla Alden and 17th century Duxbury through recent research about the archaeology artifacts unearthed from the Alden First Site.
www.aldenfirstsite.org
Alden Annual Fund
Your donation to the annual fund is critical to supporting the ongoing operations of the Alden Kindred as we continue to preserve the family homestead of Mayflower passengers John and Priscilla Alden and share their legacy through educational programming, preservation and lineage certification. Please donate
Stimulating Beverages: A Social History of Tea, Coffee, and Chocolate in Early New England
A Virtual Program, Friday, February 12, Noon
How did tea, coffee, and chocolate become the popular drinks that we know today? Brew a cup of your favorite beverage and join us for this virtual program about how Americans got hooked on these beverages, forever changing their tastes and habits. The program will be presented by Amanda Lange, the Curatorial Department Director and Curator of Historic Interiors at Historic Deerfield, Inc.
Register Here
In Small Things Remembered: A New Look at Mayflower Pilgrims John and Priscilla Alden